Correct Your Smile and Your Wrinkles with Your Englewood Cliffs Dentist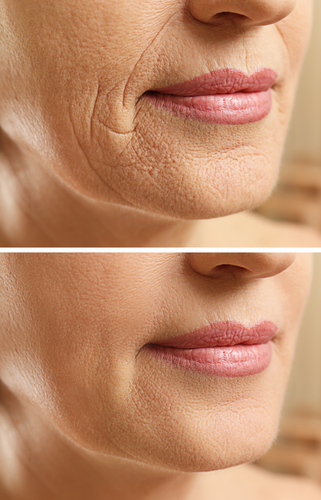 When you're looking for the perfect dentist that has the newest and most effective treatments you need for your smile, check out Anderson Dental! Are you looking for a dentist near Englewood Cliffs, NJ? Anderson Dental offers the highest quality dentistry in the surrounding area! We offer a variety of services to help our patients achieve the smile they have always dreamed of.
From general dentistry practices to cosmetic procedures, your Englewood Cliffs, NJ dentist is here to help you with any issues you may need treated. Our treatments include routine cleanings, check-ups, dental implants, tooth extractions, teeth whitening, Invisalign, and so many more! We also offer facial rejuvenation treatments to help patients by restoring a youthful appearance to go with their dazzling new smile. We want our patients to feel confident and beautiful, and that starts with an amazing smile! Give us a call today to request more information about our cutting-edge procedures and treatments.
We also excel in preventative dental care. Our highly trained dental professionals are skilled in the newest preventative dental technology. We currently use digital x-rays as an alternative to traditional x-rays due to the fact that exposure is reduced by up to 90%. They also allow our dentists to zoom in and out to give the patient the most detailed information possible. The best way to treat a serious oral health issues is to prevent one from happening in the first place. Your Englewood Cliffs, NJ dentist is determined to provide you with all the information to help you progress through your dental health journey.
We value your experience with us. The Anderson Dental team understands that our patients have busy schedules, so we are honored that you have chosen us to help take care of all your dental needs! We have made it as easy as possible to schedule an appointment with us. If you can't find a time to call us, leave us a message on our website and we will email you as soon as possible. We want to find a time that is convenient for you, not the other way around.
We would love to see your beautiful smile! Give your Englewood Cliffs, NJ dentist a call at (201) 461-5400 to schedule an appointment or to request further information about our services. The team at Anderson Dental look forward to hearing from you!