Correct Your Smile and Your Wrinkles with Your Englewood Cliffs Dentist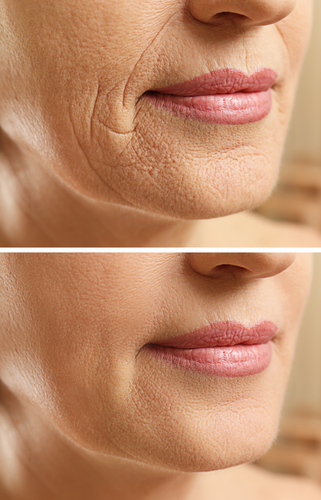 When you're looking for the perfect dentist that has the procedures you need for your smile, don't limit yourself to your town. Anderson Dental of Fort Lee is surrounded by numerous towns that are no more than 15 minutes away and our office provides general, cosmetic, and advanced services, as well as facial rejuvenation for a more youthful, brighter smile all around. We're proud to serve as your Englewood Cliffs dentist and give our patients the makeover they've been searching for.
You may not relate facial rejuvenation with your dentist, but they're more connected than you think. By restoring your teeth, whether it's replacing ones that have fallen out or been removed, you're also improving and maintaining your facial structure. If you've been missing teeth for a long time, your face will start to shift and appear sunken due to the lack of support that your teeth provide.
After restoring your smile with one of our top-of-the-line dental services, Dr. Walker is able to utilize the best facial rejuvenation procedure that we have available to correct any unwanted wrinkles or sagging skin. If you're interested in learning more or simply making an appointment with your Englewood Cliffs dentist,
contact us today
at (201) 461-5400.