Meet Your Cosmetic Dentist Serving NYC, Dr. Furukawa!
Dr. Furukawa works alongside Dr. Walker as your cosmetic dentist serving NYC and the surrounding areas. With her skills and education in her field, her commitment to creating your dream smile is more than just a job. Learn more about Dr. Furukawa below and contact our office at (201) 461-5400 to discuss any questions that you may have.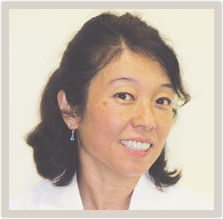 Rika Furukawa, DDS
Dr. Rika Furukawa graduated from the University of Maryland. A highly skilled New York and New Jersey region cosmetic dentist, Dr. Furukawa also provides comprehensive dental care and pursues clinical excellence through continuing education. Dr. Furukawa is also a member of the Academy of General Dentistry.