Learn about Dr. Dennis Walker, Your Cosmetic Dentist in Fort Lee NJ!
Meet Dr. Dennis Walker, your cosmetic dentist in Fort Lee NJ that works hard to provide top dentistry in our town and the surrounding metropolitan area. His professionalism and experience goes beyond being just your dentist. Read more about him below and contact our office at (201) 461-5400 if you have any questions.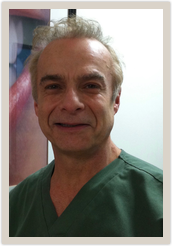 Dennis Walker, DMD
Dr. Dennis Walker graduated from Fairleigh Dickinson University Dental School. A leading New York and New Jersey-area cosmetic and surgically skilled dentist, Dr. Walker performs procedures in all areas of dentistry. Dr. Walker has been featured in the Guide to America's Top Dentists. He provides exceptional cosmetic dentistry services, as well as technical upgrades like digital radiography, laser dentistry, dental implant placement, bone regeneration, and facial rejuvenation procedures like botox and more. Dr. Walker seeks to remain abreast of the most recent advances in dentistry through ongoing continuing education.